We are always on the lookout for good, enthusiastic, and competent Drivers & Tour Leaders. If you are hard-working, have a positive attitude, enjoy meeting new people and visiting new places, can throw yourself into a nomadic lifestyle, (which includes living out of your backpack and being away for over a year), then you might be the sort of person we are interested in!


If you are all of the above as well as level-headed, patient & you fancy a change in direction and lifestyle then read on….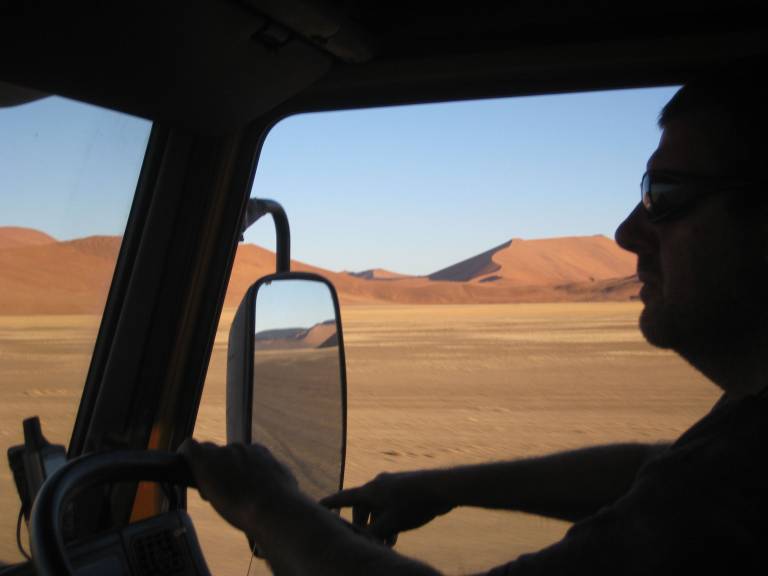 Driver / Mechanics
Hold a current LGV/PCV licence.
You must be over 25 years of age (for insurance purposes).
Your nationality is not important but you must be fluent in English.
Have either solid mechanical knowledge or a trade background such as Electrician, Carpenter, Engineer that would give you an aptitude for mechanics.
Must already have personal travel experience either in group / overland travel or independently.
Be willing to work anywhere in the world.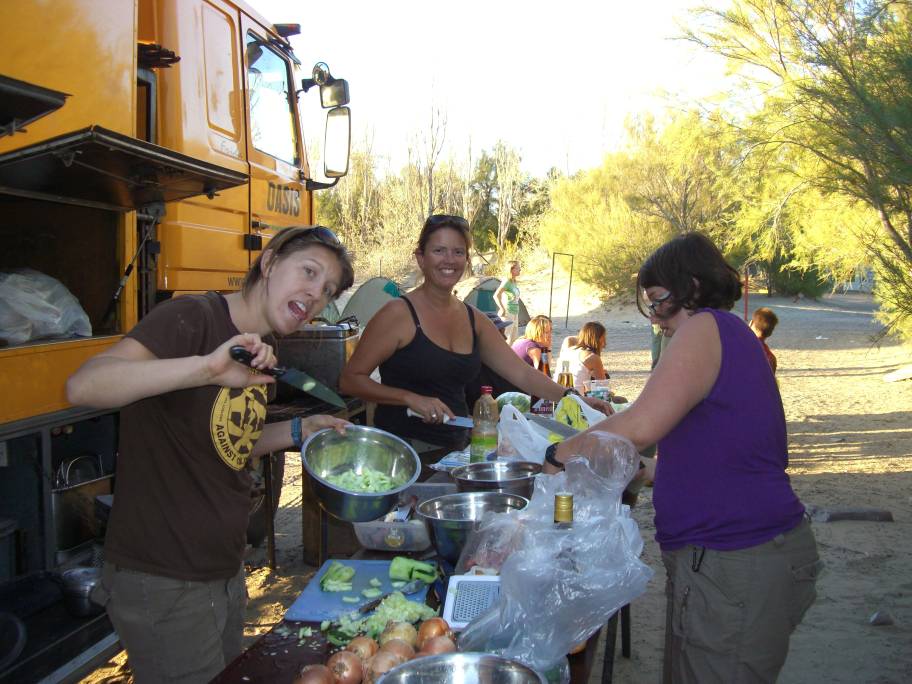 Tour Leader
Your nationality is not important but you must be fluent in English (a second language is handy).
After training we expect Oasis Crew to work with us for a minimum of 2 years.
Willing to work for a minimum of 12 months without a long break.
Must already have personal travel experience either in group / overland travel or independently.
Highly motivated and be willing to get stuck into all aspects of the job and get involved with your travelling group.
You must be willing to work anywhere in the world.
Enjoy all aspects of budget travel.
Deciding to work in overland travel is essentially a lifestyle choice. We will not promise you rich financial rewards - if it's a fat salary that motivates you don't read any further. What Oasis WILL offer you is the experience of a lifetime, and the chance to travel in many different countries and continents and meet different people from all over the world.
Be prepared to leave the ease of life at home behind you. You'll have to put up with some uncomfortable beds, you may become ill at times and be unable to call in sick because there is a group of 20 energetic people waiting for you. But you will see amazing sights and face (and conquer!) challenges most people would never encounter.  Most of our crew stay with us 4 or 5 years and are able to experience all the 3 continents in which we operate.
What Oasis Overland Can Offer You
With most of their daily expenses taken care of, Oasis crew are able to save most of what they earn each trip. After 1 year of employment an extra bonus system comes into place.
Oasis provide comprehensive emergency medical cover while you are abroad with us. All your essential costs, such as visas, meals, accommodation are also covered and all our crew are backed up by our Crisis Management plans should you be faced with a serious crisis on one of your trips.
The Oasis HQ and workshop also has crew accommodation and if we have an overland vehicle in our UK workshop, or are building a new vehicle, we can give you some training in the UK. However, most of our training takes place 'on the road'; in somewhere like Africa, you can expect around 10 to 12 weeks training.
Contact us at info@oasisoverland.co.uk and send us a CV about yourself detailing your travel experience, and we will email or post you an application form for a Tour Leader or Driver.

We receive a high volume of applications for Tour Leaders; when openings do arise priority will be given to applicants who have travelled with Oasis in the past. As such, unless you have travelled with us before we would currently recommend not submitting an application. Thanks for your understanding and happy travels!
Upon receiving your completed application form we will decide if we think you are suitable and ask you to visit us at Coombe Bissett, Salisbury for an informal interview.